Specialist for surface technology
In our specialist field, we provide a wide range of products from well-known manufacturers, whose components we adapt specifically for the needs of your individual system structure. Always with the aim of making the surface coating of our customers' systems both more economical and environmentally-friendly.

We focus primarily on the industries manufacturing systems engineering, automotive industry, contract painting, food industry and pharmaceutical industry, as well as industrial protective coating.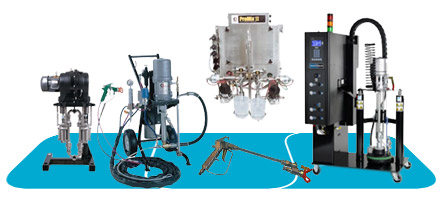 This section is still under construction. In line with the two product groups, sprayers and spray guns, our complete product range is being built up gradually.