Exceptional quality is our motto
All devices and solutions which FluidSystems features as part of its program for the automotive industry are able to withstand the high demand and quick pace of this industry without exception.

Inevitably vehicles must fulfil a variety of safety standards and must be absolutely reliable.
Recalls with regard to possible defects within the production processes are costly. Further, the associated image loss on the part of the manufacturer and the workshops makes a negative impact for many years afterwards.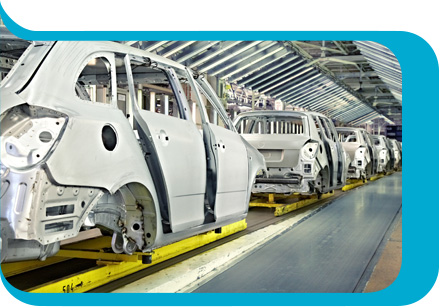 Applications and requirements
Use in production lines
High material savings
Filling of the system directly from the tank
Adhesive bonds on bodyshells
Glass bonding
Insulation / underbody protection & sealing
Liquid insulation mats 
Fully automatic application of underbody protection 
Corrosion protection 
Integration into ongoing production process
Work process monitoring pneumatic & electric
Delivery from central paint warehouse 
Simultaneous delivery to robots and manual work stations
Our portfolio for application in the automobile industry including the following product lines:

Giving advice
We will gladly give you advice per phone concerning our product and sector-specific solutions.
Call us on 
+49 (0)2129 349-0